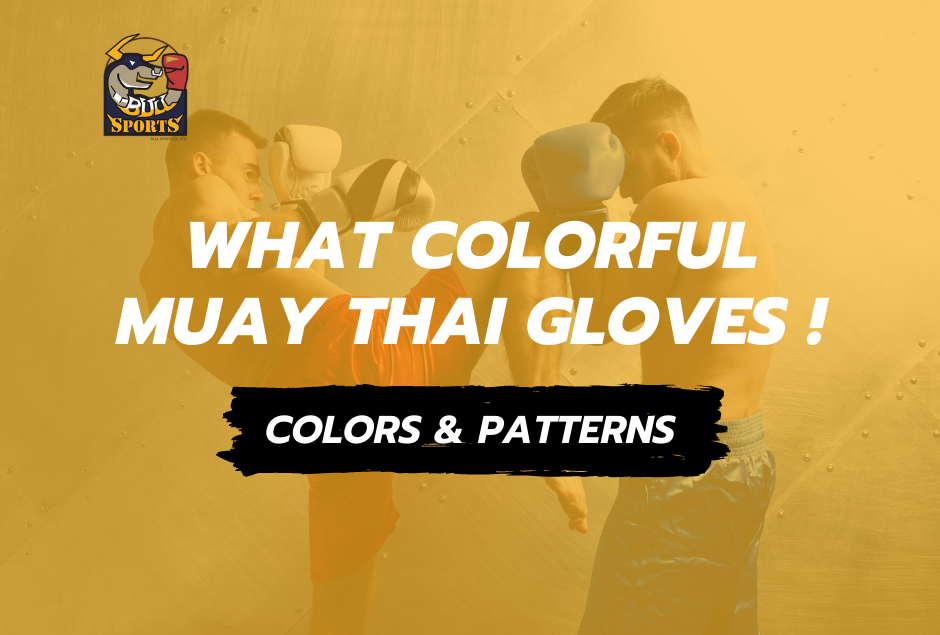 Advanced printing technology allows Muay Thai glove manufacturers to produce so many colors and fancy patterns on the Muay Thai gloves; from basic solid-color, shiny-color to various creative patterns. Boxing gloves brands such as Fairtex, Top King, Windy, and K all have their own unique style. So, we provide basic brand guide tips to help you choose the right Muay Thai gloves.
Basic solid-colored Muay Thai gloves, the classic item
Muay Thai gloves with a solid-color are popular for sparring and competitions. The dyed color obtained from the tannery is long-lasting and hard to remove. The professional boxers and people who punch frequently prefer to choose it because of meeting their needs and usage. Moreover, shiny-color is a new arrival design that gives an additional option from solid-color Muay Thai gloves.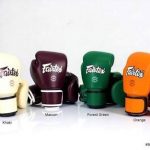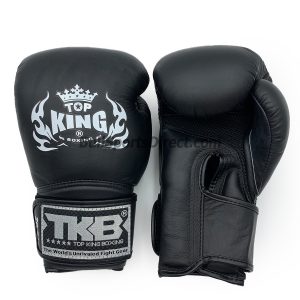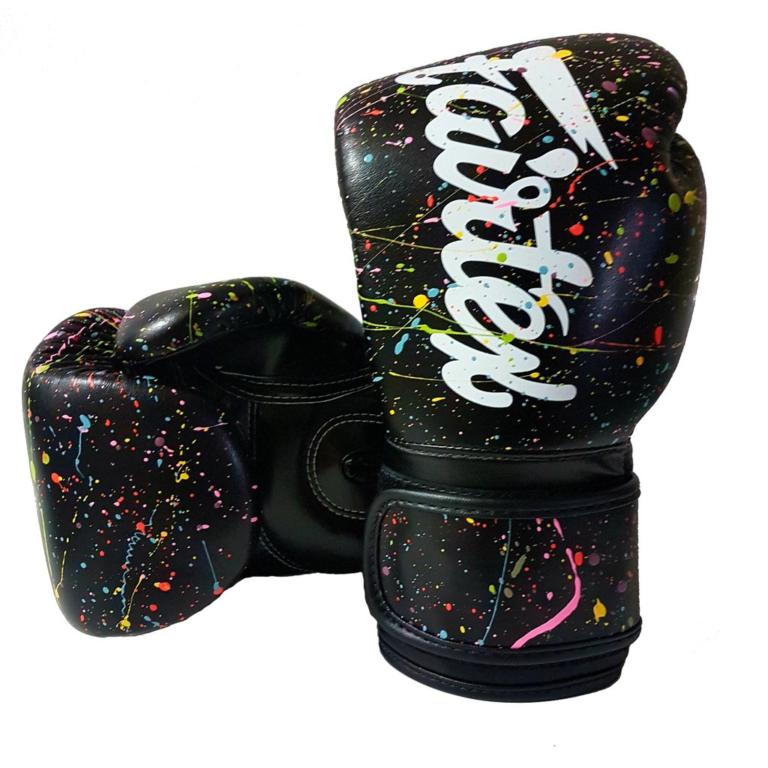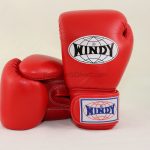 Fancy Muay Thai gloves, more fun more popular
As printing technology develops, Muay Thai Gloves patterns become more colorful and fancier in many styles such as fresh, luminous, minimal, classic, glossy, savage and graffiti etc. These variety designs are for matching a broader Muay Thai target group including professional Muay Thai boxers, serious amateur, Muay Thai exercise trainers and teenagers.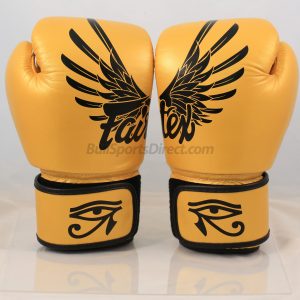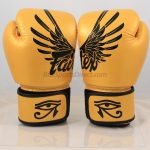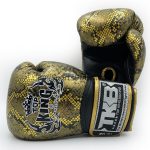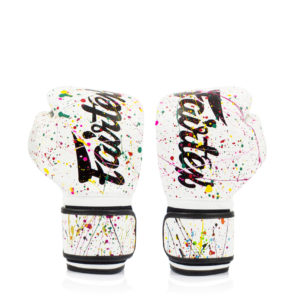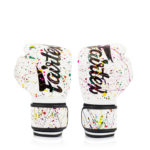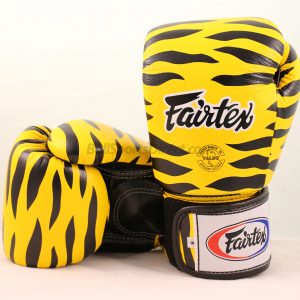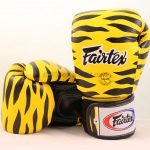 The unique style of Muay Thai glove brands
Muay Thai gloves are available in various colors, styles, and sizes, ranging from plaint colors, two-tone to create patterns with varying dimensions. And here, we have gathered 5 well-known boxing brands to assist you in making your purchasing decision, which is as follows; (Click here to read the article, "5 Boxing Brands with Strengths That Meet your Need")
Fairtex – Full cover styles, so popular Muay Thai gloves
Fairtex is a one famous brand with a well-balanced design, they produce many colors and pattern styles covered in luminous, glossy, savage, and graffiti; not overly detailed. Perfect for training and competitions because the color is long-lasting and difficult to fade, such as the popular BGV1, BGVG2, and BGV22 models.
Top King – Powerful, look dimensional Muay Thai gloves
Top King is well-known for the feature of solid-color creative patterns, modernity with luminous and savage style. Making a big difference, dark tones and lots of details are emphasized. The TKBGSA Air and TKSGSS-02 Super Snake, as well as the TKBGEM-01 and 02 Empower Creativity, are available as a collection set with shin pads.
Windy – Simple, very classic Muay Thai gloves
Windy is a brand that emphasizes simple colors which do not have any patterns or details. Windy boxing gloves are mostly one-tone or two-tone (two colors), less and simple, and minimal in style. They are appropriate for those who prefer simplicity and do not place a high value on design, such as the BGVH and BGP models.
K – Less is more Muay Thai gloves
K brand is a leather bleaching company which is distinct from the other brands. Their bag gloves are designed for heavy bag training, resulting in a limited color palette of black, red, and blue. Their boxing gloves do not have any additional patterns; only the brand name, for example, K-Bag Gloves, is embroidered on them.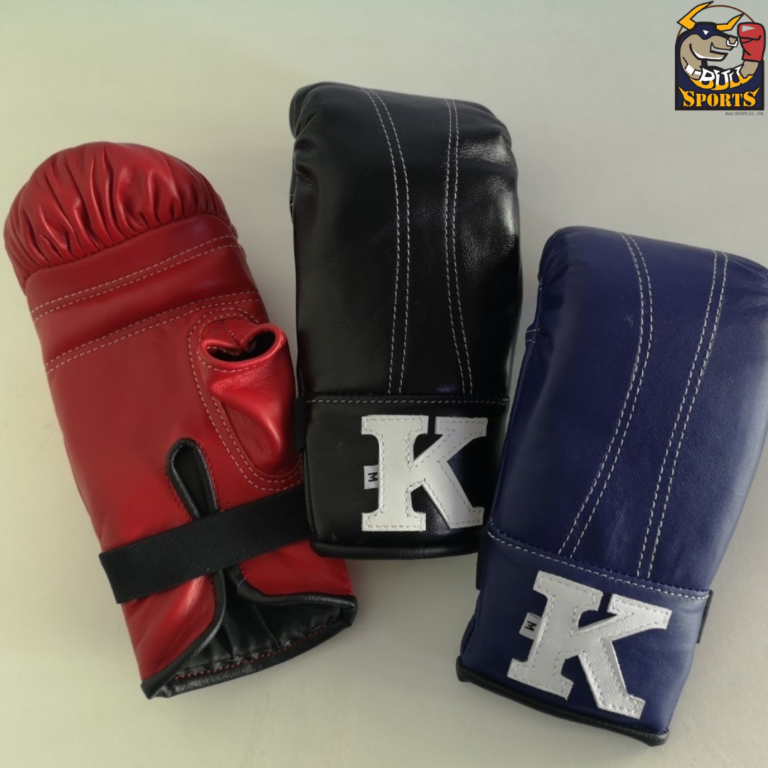 K-Bag Gloves are screened with only three colors: black, red, and blue; classic style. Embroidered with a white K letter.
As a result, we can see that Muay Thai gloves come in a variety of patterns and colors, depending on the methods of bleaching and screening colors or patterns onto the Muay Thai boxing gloves. Each boxing brand must be able to convey its uniqueness in order to meet the needs of a wide range of uses and designs. 
Our Bull Sports store carries all of the models and brands in one location. If you are interested, you can view more and place an order at here 
or  read the article, ("Muay Thai Gloves-Genuine vs Synthetic Leather, Which Is the Right One For You") to learn about the kind of leather boxing gloves.