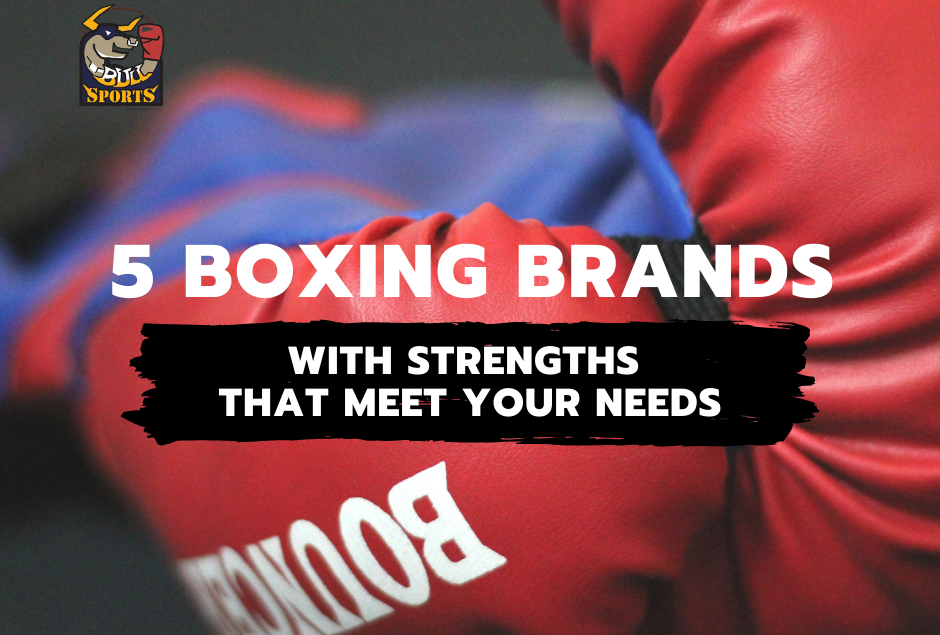 Over the years, the boxing industry has become more popular. Many people are paying attention to it, including children, women, and men. Making boxing brands develop a wider variety of boxing equipment to meet the customers' needs with their own distinctive style.
5 Boxing Brands – Different Unique Style  
There are many boxing brands in the boxing industry, but they are different in styles that are unique to each brand. We have compiled 5 famous boxing brands that are popular in the boxing industry so that you can get to know them and make your decision on purchasing boxing equipment, which are as follows:
Fairtex – Various Equipment & Stylish 
Fairtex produces genuine boxing equipment and is exported all over the world in more than 50 countries. This brand is very popular in the USA and distributes all kinds of boxing equipment. Most of them are made of genuine leather, but there is also a synthetic leather option. Their highlights include a variety of gloves, boxing shorts, belly pads, and hand wraps. There is also other boxing equipment, for example:
Focus Mitts

Heavy Bag 

Kick Pads 

Shin Pads

Thigh Pads 

Head Guard 
Fairtex boxing gloves come in a variety of colors and patterns, focusing on the authentic style to show off their beauty. They are made of good quality leather and sponge, comfortable to wear, and can help protect your fingers and hands during use.
Fairtex boxing shorts have the most various styles – from simple, beautiful, to fancy. They come with a short-leg design, but wide for easy movement.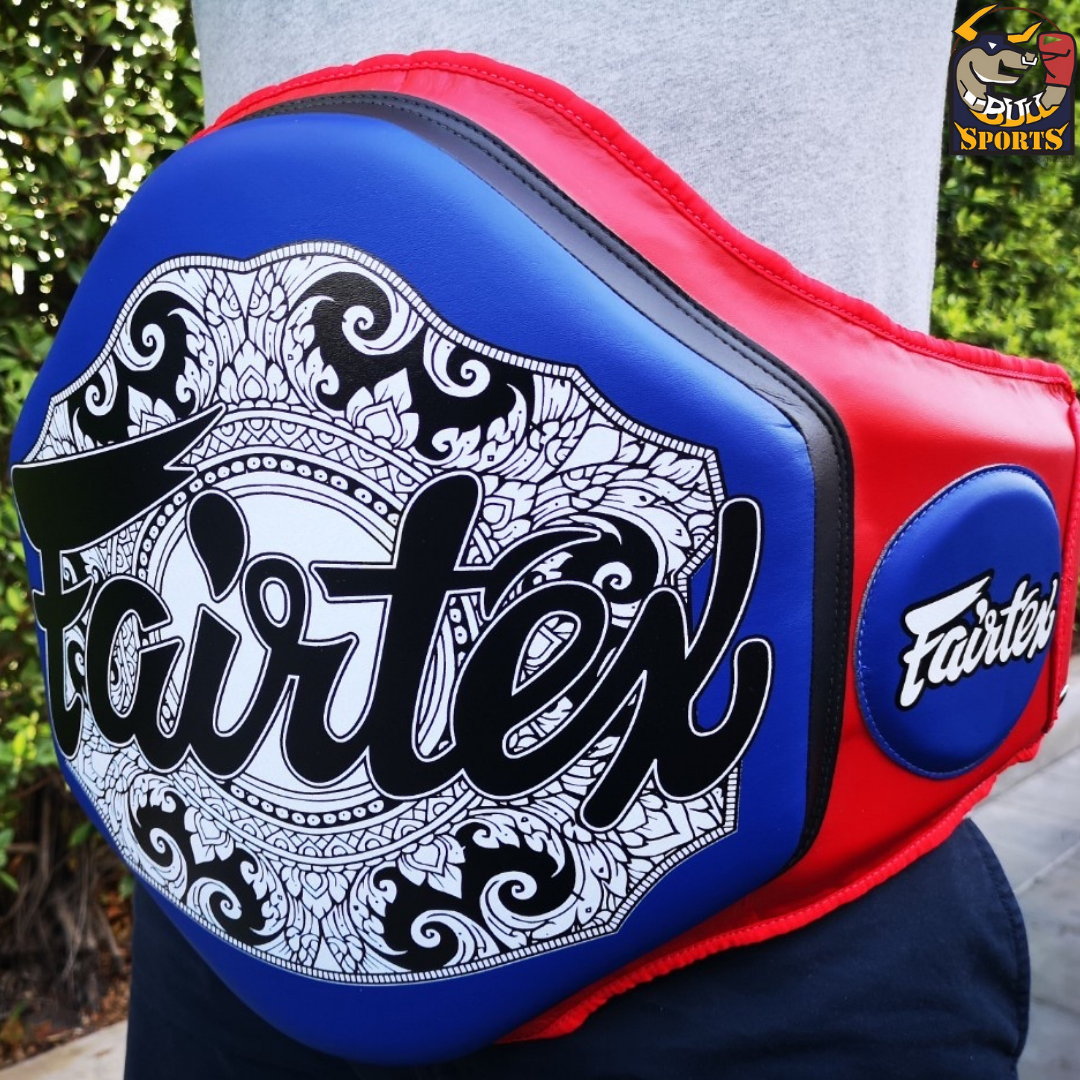 Fairtex belly pad is made of premium microfiber to supplement the front shield to accommodate the impact from the kick and the knees. The straps on the back help to stick firmly
Fairtex hand wrap is a full-length elastic 100% cotton hand wraps. Made from high-quality materials, and is long-lasting
Top King – Excellent Production & Dimensional Style 
Top King is recognized for excellent production. Their products are flexible, durable, and look dimensional. They put an emphasis on adding details to make their boxing equipment look dimensional and exotic to show a unique identity that is different from other brands. Their highlights are gloves, shin pads, and head guard, which are sold as a collection set. There are also eye-catching boxing shorts embroidered with the boxer's name in Thai, including focus mitts.
Top King boxing gloves have an aggressive style with dark tones and accentuation of the details of the patterns, making it look dimensionally attractive. They are made from high elastic, durable leather that can protect hands well.
Top King boxing shorts have flashy colors, clear lines, and are embroidered with the boxer's name in Thai. All elements are perfectly arranged. A short-leg design for easy movement.
Top King focus mitts protect against shock from attack and come with multi-layers and premium leather. Wristband straps and forearm cover to protect palm and fingers.
Windy – Original & Simple but Minimal 
Windy has been selling Muay Thai equipment for a long time. Their highlights are gloves, hand wraps, shin pads, and boxing shorts. Most of the designs are based on solid colors and do not focus on the pattern, creating classic and minimal styles.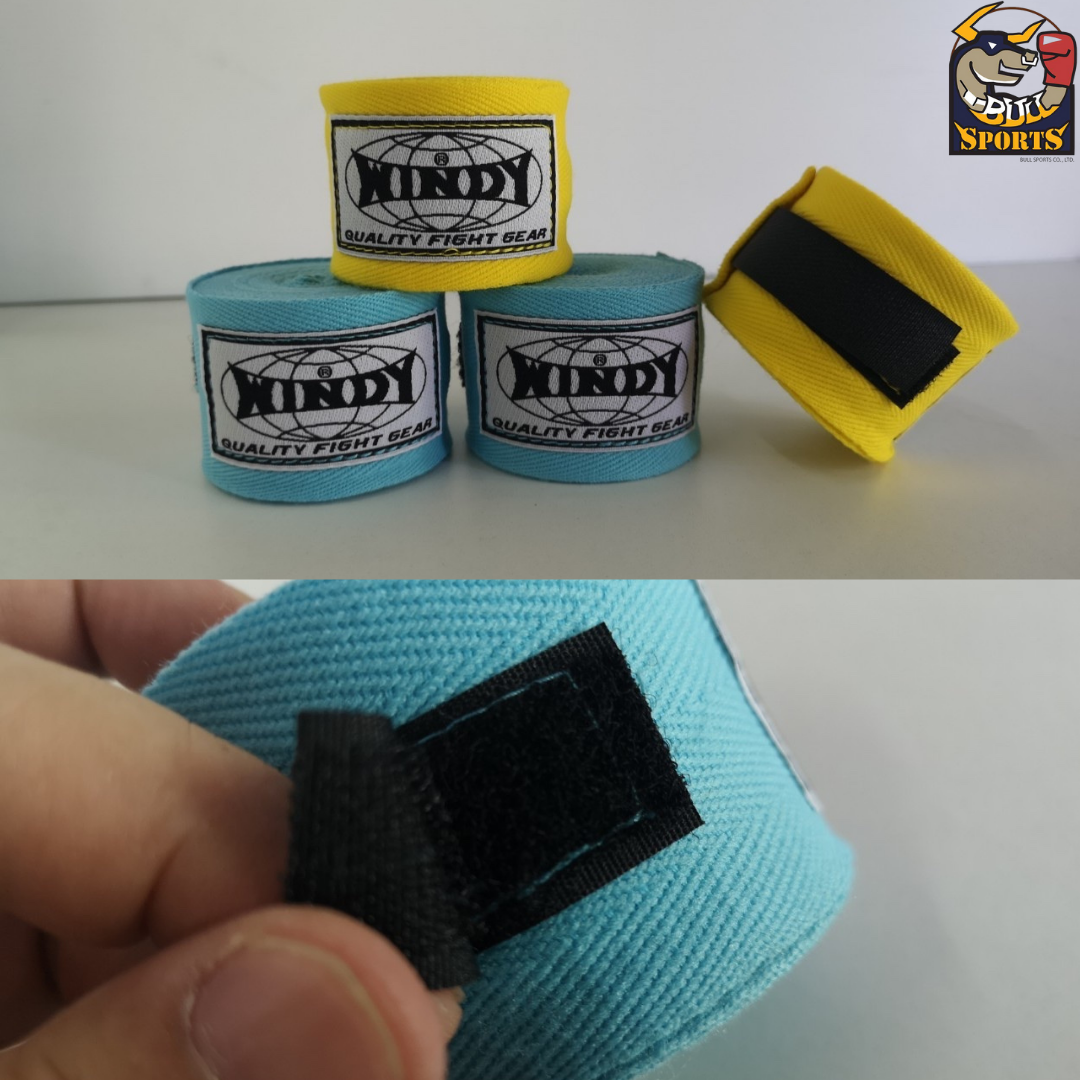 Windy hand wrap is available in many colors and 5 meters in length to fully wrap around your hands. There is a Velcro for securely fastening.
Windy boxing gloves use basic colors to emphasize the simplicity of one-tone and two-tone styles with a special thick sponge. They can protect your hands and fingers well.
K – Meet the Real Usage, Plain Style & Look Good 
K is a popular brand for training especially. This makes most boxing gear designed to protect against injuries. Their highlights include gloves, focus mitts, belly pads, and kick pads, which are mostly plain solid colors and do not focus on the pattern to meet the needs of those who want to forcefully punch like professional boxers.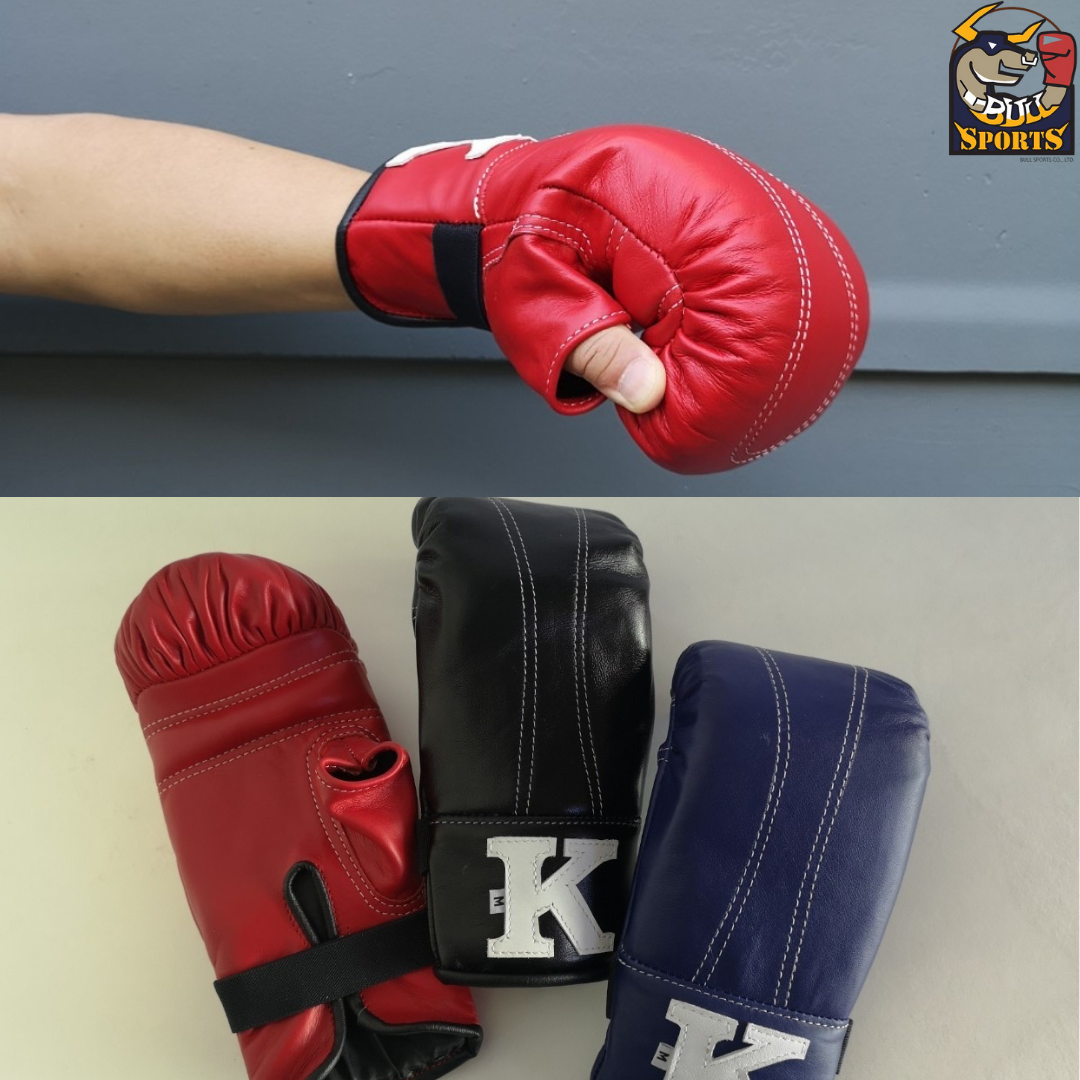 K bag gloves are very popular with Muay Thai professionals both in Thailand and other countries and are used for training. A finger-open design. There is an extra sponge to help cushion the impact from the shock of the attack.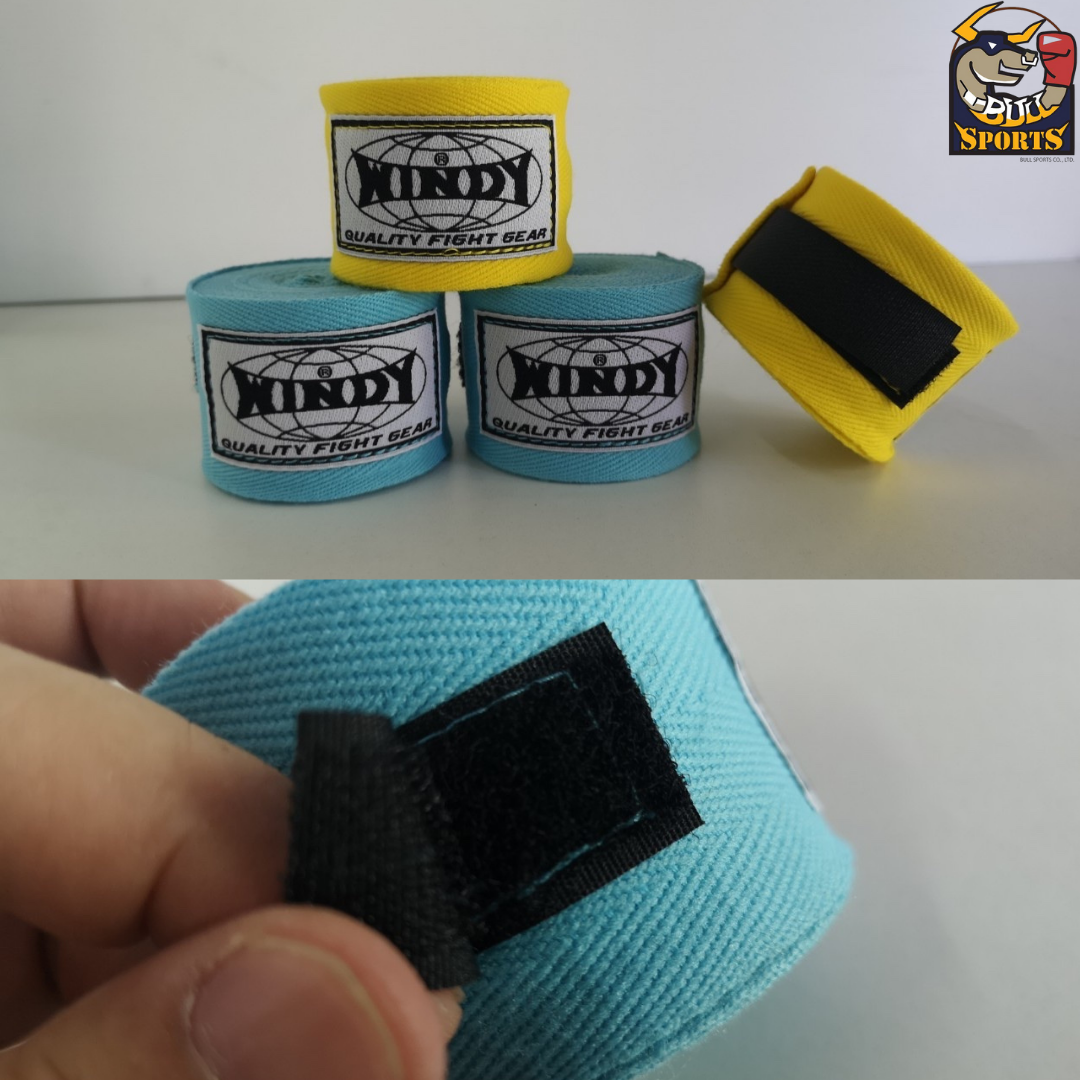 K kick pads are used to practice kicking and are thick-designed to prevent injuries. There are two types to choose from – one strap and two straps. The difference is in the user's weight for ease of use. They are popular among professional boxers.
These 5 boxing brands introduced above are all their unique style and truly respond to the customers' needs, diversity, and usage. Each brand of boxing equipment differs according to the identity of that brand, for example, the manufacturing process, colors, patterns including the selection of materials for making boxing equipment. Thus, strengths and uses are things that you should consider because they will help you know your own needs before making a purchase.
You can continue shopping as you like through our Bull Sports. These 5 brands are available to choose from. For people who are interested in Muay Thai gloves, you can continue reading the articles for more guide tips.
** 5 Boxing Brands above are only our recommendation, it might be different depending on each store or websites ranking **